Community Driven
Bill Jacobs Volkwagen is proud to participate in Volkswagen's Community-Driven Promise program. We have taken the pledge to give back to our wonderful communities during these unprecedented and trying times. Over the last several months, we have had the opportunity to make several charitable donations to our community; from donating lunches to our local firehouse and police department, to providing the local Hesed House shelter with necessities.
Bill Jacobs Volkswagen will continue in our efforts to support the community thru random acts of kindness. For inquiries, please email [email protected].
Dupage Pads: Donating gift cards to the organization that works tirelessly to combat homelessness in our county.
Bill Jacobs Volkswagen recently donated $1,000 worth of downtown Naperville Gift Cards to Dupage Pads to provide nice meals and support to their clients. Together, we can offer people hope and possibility.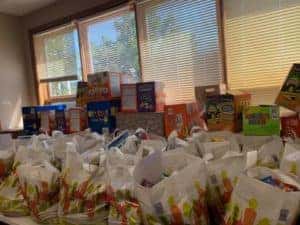 Ronald McDonald House: Donating gift cards to the families at the local Ronald McDonald House
Recently due to COVID19, meal services for the families at Ronald McDonald house have been suspended. In an effort to help continue to provide meal and food options for these families, Bill Jacobs Volkswagen donated gift cards to Ronald McDonald house. These gift cards were to downtown Naperville and can be used anywhere these families wish.
Read more about it here!
Pizza: Delivered Meals to Frontline workers
Bill Jacobs Volkswagen teamed up with Bricks Pizza in Naperville to donate $200 worth of food. The meals were delivered to the Naperville PD in an effort to support and care for frontline workers. We are so thankful for our frontline workers.

Hesed House: Donating much needed supplies to local homeless shelter
At Bill Jacobs Volkswagen, we are part of the Volkswagen Community-Driven Promise. We are here to help you and our community move forward. Today, we donated some much needed supplies to Hesed House. We donated much needed supplies like toothpaste, razors, socks and much more.

We're also part of the Do Good Auto Coalition!
DGAC is a non-profit designed to help dealerships across the country unite in support, lending vehicles to get supplies, food, and love to projects and people who need it the most. Join us by enrolling in the Coalition today. You can visit https://www.dogoodautocoalition.com/ for more information!