Schedule Service


We look forward to serving your automotive needs. Please schedule your service appointment online!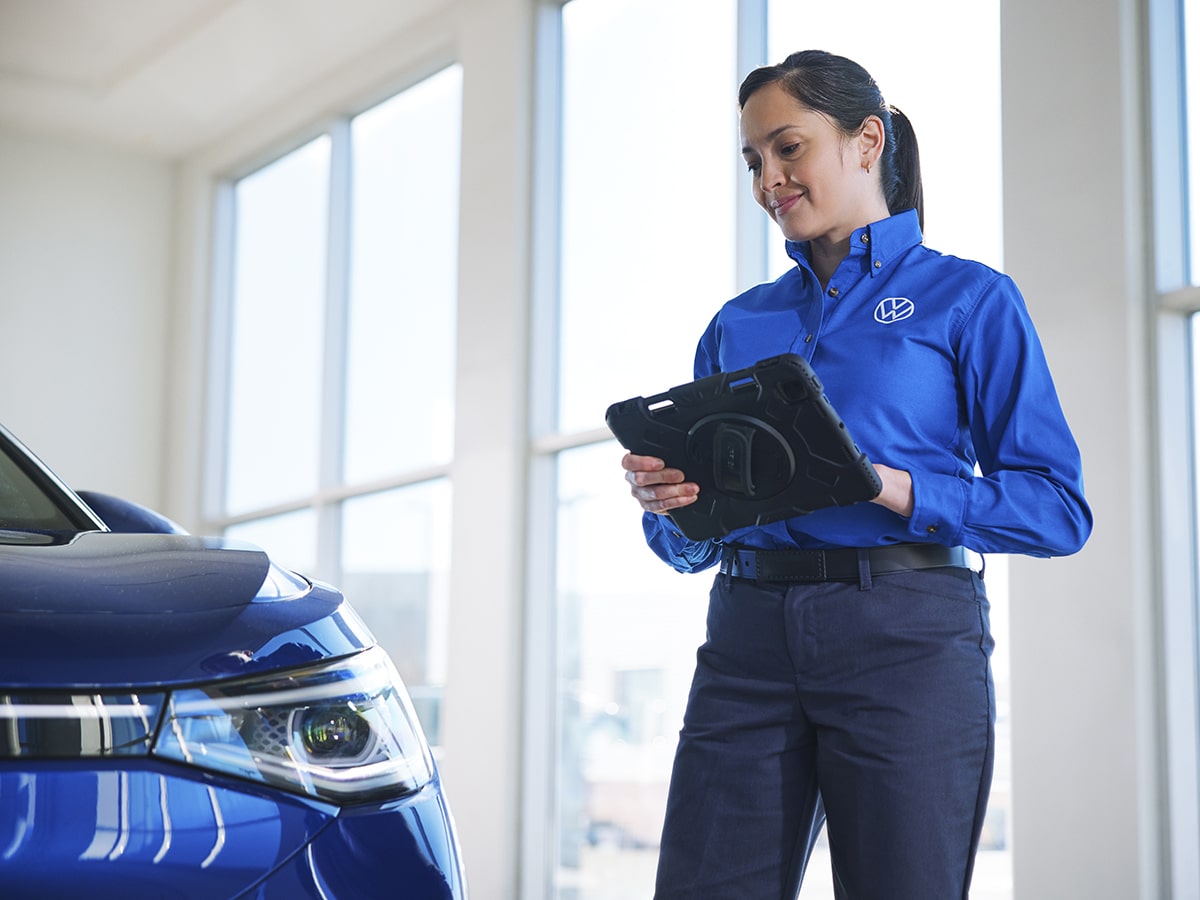 Schedule Service Online at Bill Jacobs Volkswagen in Naperville, IL
As a Volkswagen authorized dealership committed to automotive service superiority, we are always seeking new methods to offer you more convenience and value for already high-quality services at Bill Jacobs Volkswagen. Online service scheduling is just one of the many ways we offer greater convenience than the nearest quick lube retailers and independent service shops. When you need to schedule an appointment but want to avoid the hassle of making phone calls, we invite you to schedule your next service online at any time of the day at your convenience.
First Time? Start Here for Logging In
Logging in for the first time begins when you click – make, year, model – under the I'm a new customer header. It is useful for appointment accuracy to have the owner's manual handy for a reference when providing vehicle details, such as the transmission, drive type, trim, engine type, and engine size.
How to Schedule an Appointment Online Step-by-Step
Although the system does a good job at walking customers through the process, we organized a few tips for scheduling appointments online for service at Bill Jacobs Volkswagen in Naperville, IL, also serving drivers in Downers Grove, Lisle, Woodridge, Bolingbrook Aurora, Oswego, & Sugar Grove.
Logging in – enter as a new customer or provide the phone number or email address used for a previous appointment. You can also sign in using a Google account or sign in using an existing account's sign-in information.
Vehicle Information – enter all of the pertinent vehicle data when prompted, including the make, year, model, transmission, engine, and trim types. Be sure to enter the current mileage as the system will provide routine maintenance that is due given your model's routine maintenance schedule.
What do you need? – select the service needed from the list of individual services or maintenance packages provided given your vehicle's mileage. If you do not see what service is needed, describe what you need in the open comment box.
Transportation – do you have a ride to the appointment, or will you be waiting at the dealership while we complete the service? Be sure to select how you will arrive and if you will wait.
Appointment time – Select the ideal appointment day and time from the calendar of options provided. Also, choose if you want to work with a preferred advisor.
Review and Schedule – select if you want reminders, updates, or a return phone call. You can also enter additional comments before reviewing all of the details and scheduling the appointment.