Drivers Love The 2016 Volkswagen Golf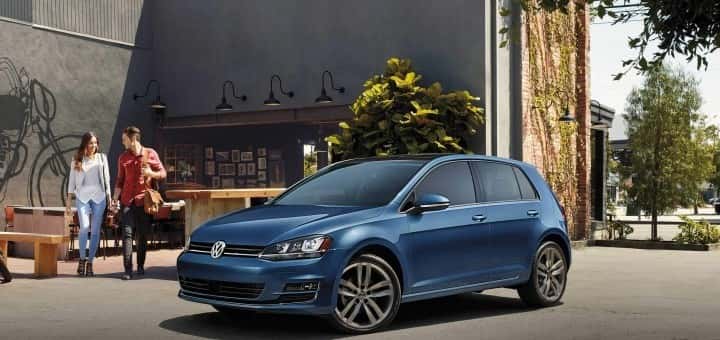 Extra! Extra! Read all about it! Consumer Reports finds that the Volkswagen Golf is one of the ten most satisfying cars to drive out of all the cars on the market in the last three years. That kind of external validation is great to receive, but it is not exactly "breaking news" at our Volkswagen dealership in Naperville, where you will find a versatile range of Volkswagen cars and sports utility vehicles for sale, ready to take your driving experience to the next level. And for those who want to see what a top-10 experience is like, come on down to see our VW cars in Naperville and take a spin in one of the shiny new 2016 Volkswagen Golf models.
For the Consumer Reports piece, the authors polled over 230,000 new and used car owners who drive one of the vehicles from the last three model years. The goal was to find out not only which vehicles provided the best value, dependability, mileage, or any other single variable. Rather, the authors set out to determine how all of those factors, and more, combined to make driving a car satisfying. And drivers gave a resounding "YES!" to the Volkswagen Golf. Now you can see for yourself why the Golf is quietly winning over drivers around the world when you come in for a test drive. Take one out for a spin and fall in love, then meet with the sales department at Bill Jacobs VW to find out how easy it is to own the car of your dreams. Come out to Naperville and drive home in a Golf, or any of the other amazing cars in the 2016 Volkswagen lineup.