EV explorer launches cross-country, 48-state drive in a Volkswagen ID.4 SUV to more than 600 Volkswagen dealers
Volkswagen of America and Electrify America have team with long-distance driving expert Rainer Zietlow for a new challenge – crisscrossing the United States on a mission to visit more than 600 Volkswagen dealers in 48 states with the new ID.4 EV. The attempt will take Zietlow and driving partner Derek Collins on a counterclockwise loop of the country, starting and ending in Herndon, Virginia. The duo anticipates driving through 48 states and making use of more than 200 Electrify America charging stations, highlighting both the durability of the ID.4 and the breadth of the charging network.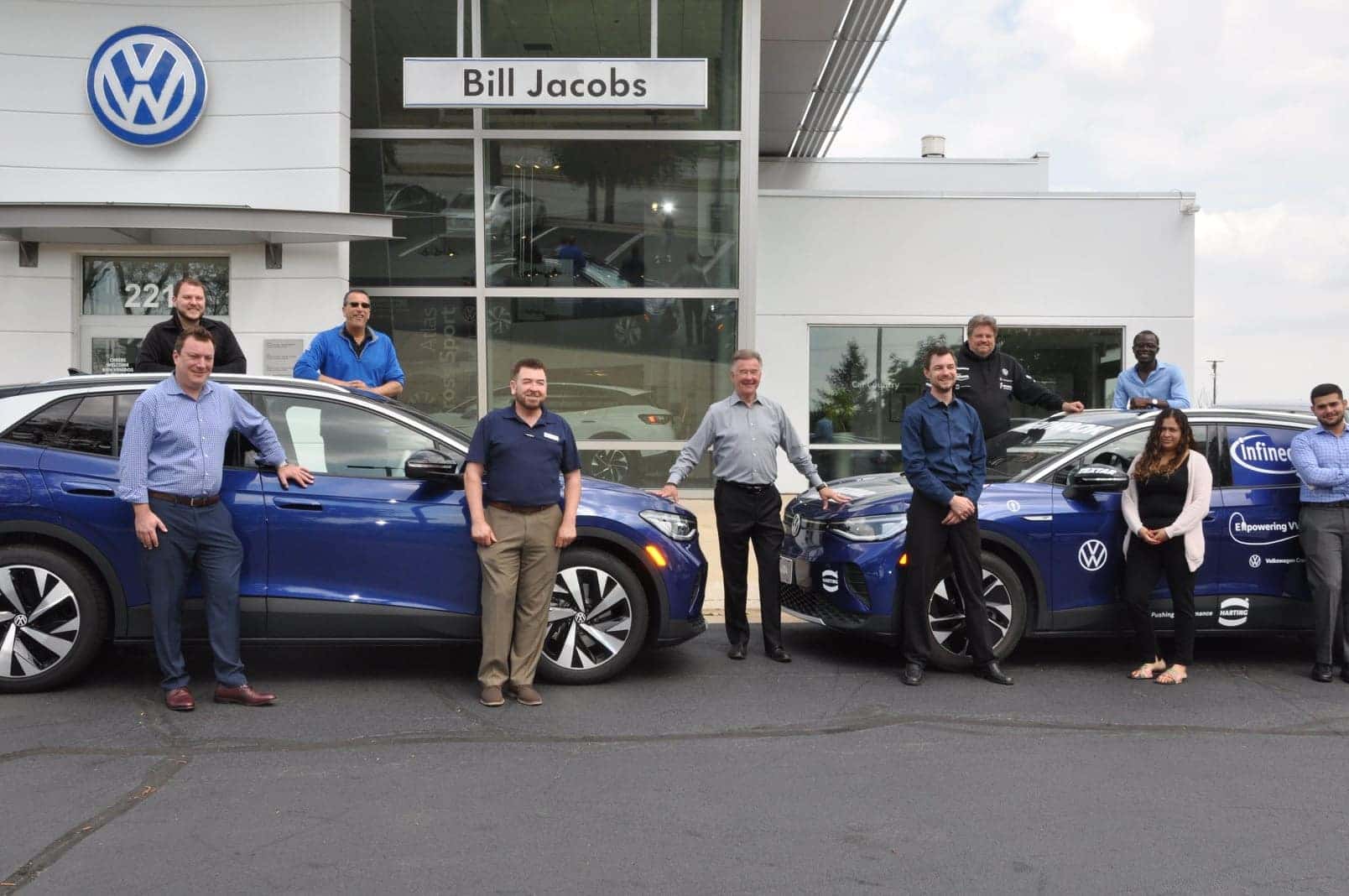 Last week Zietlow and driving partner Collins visited our dealership in their ID.4 that is taking the cross-country tour. "The VW ID.4 is designed to bring electric vehicles to the mainstream," said Zietlow. "It is more than suited for a long-distance drive with space for plenty of gear and the technology that compact SUV buyers want."
With its EPA-estimated range of 250 miles in ID.4 1st Edition and Pro S rear-wheel-drive models, and DC fast charging capability that allows a recharge from 5 percent to 80 percent capacity in 38 minutes at a public DC fast charger, the ID.4 is well suited for the challenge.
If you are interested in learning more about the ID.4, please check out our online showroom or stop by and test drive the ID.4 today.