ID.4 Test Drive Event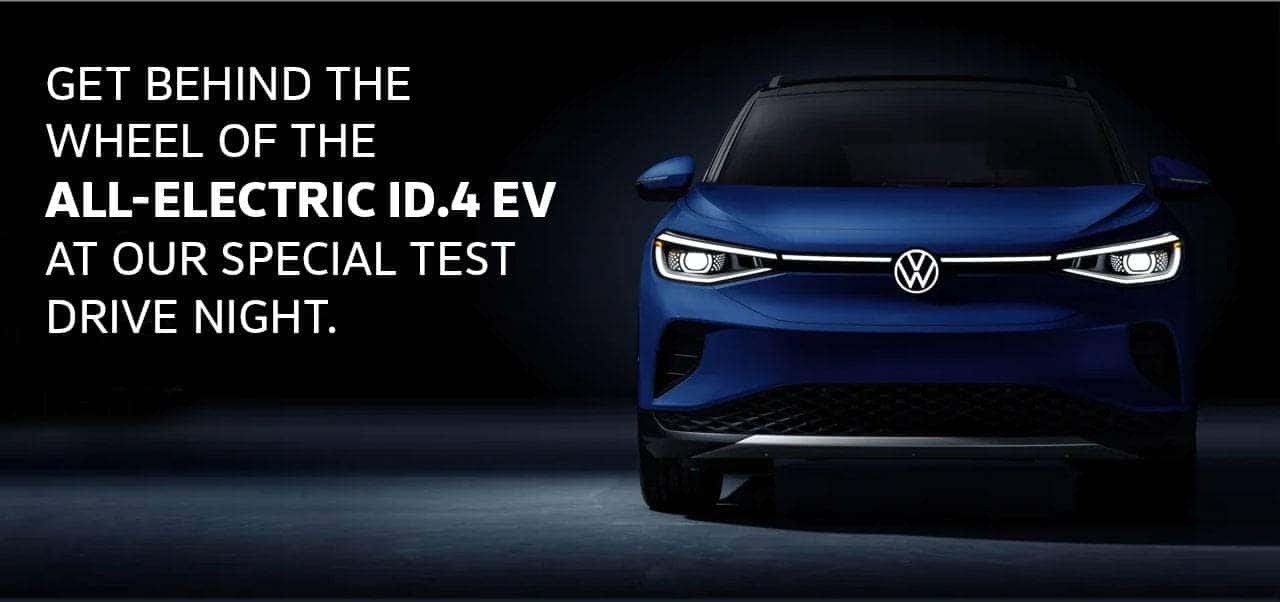 Unlike anything you've ever seen before, the all-new Volkswagen ID.4 is here to change how you view an electric car.  Are you ready to test drive the All-New 2021 Volkswagen ID.4 Electric SUV? Bill Jacobs Volkswagen invites you to join us for our special test drive night event to learn more about the electric vehicle that is changing the way we drive. Test drive the ID.4 on our exclusive test track and experience the electric SUV in different road conditions. Our Sales Advisors will be here to answer any questions you have and help you reserve your ID.4 online. Reserve your test drive today to ensure you are a part of this unique experience!
Event Details
Date: Wednesday, October 13th, 2021
Time: 4:00PM to 8:00PM
Location: Bill Jacobs Volkswagen | 2211 Aurora Avenue | Naperville, IL 60504
Refreshments and Hors d'oeuvres will be available to all guests
How it works?
When you arrive for the event, a Sales Advisor will greet you and show you an ID.4 and go over all of the top features and answer any questions you have about it. Once you've become acquainted with the vehicle, we encourage you to go for a test drive to see how it feels in a real-world situation. There's no better way to learn about a vehicles comfort, safety, handling, and overall performance than actually driving it. We can't wait to get your feedback and how your initial impressions matched up with it after the drive.
Note: The vehicle will be sanitized before your test drive begins to ensure proper safety precautions are met.
Driving Requirements:
Drivers are required to be at least 25 years or older with a valid U.S. driver's license.
Guests 18-24 must present a photo ID and may ride as passengers.
Guests 17 and under may ride as passengers with a designated parent or guardian.
Guests should bring any needed car seats for younger children.
We look forward to meeting you and showing off the new Volkswagen ID.4!
Appointments are limited.  Reserve your test drive today!