Ocho de May Taco Truck Celebration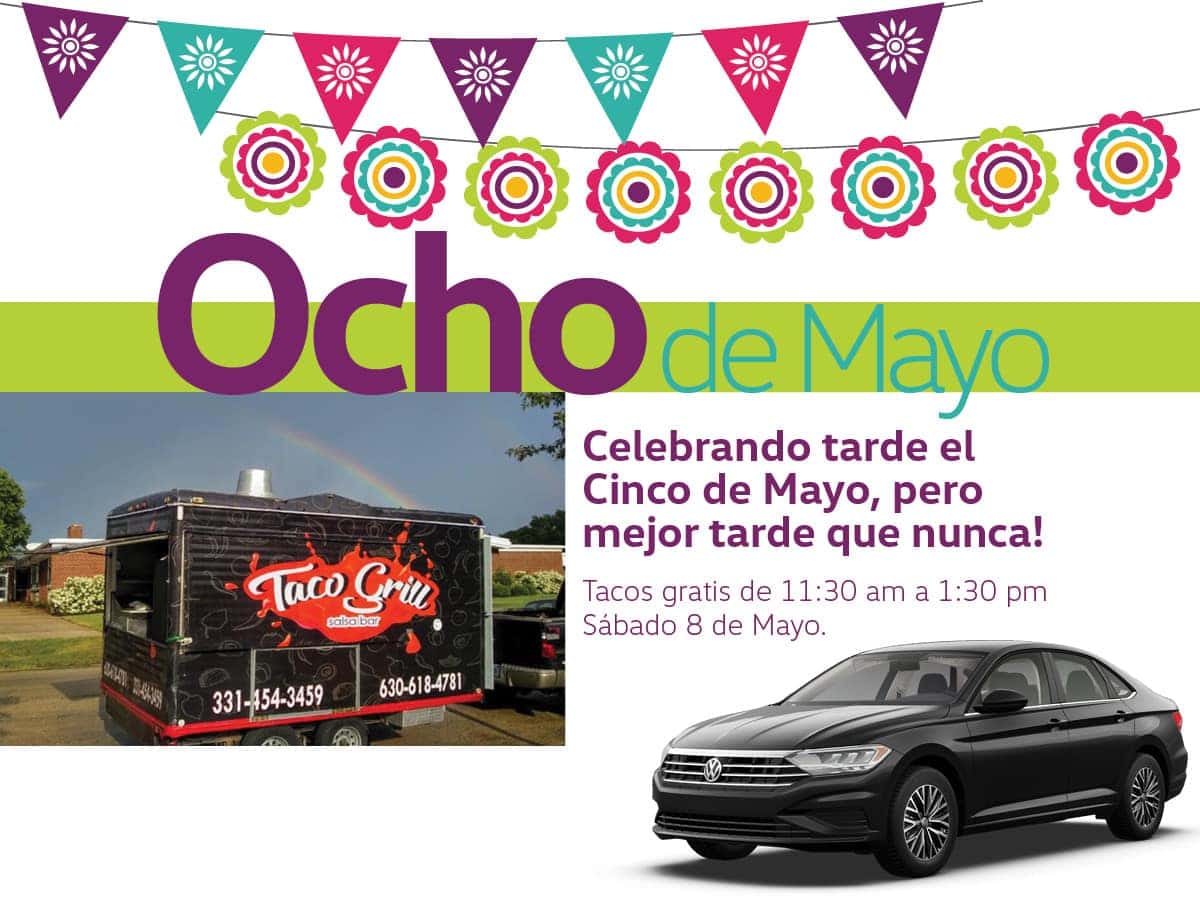 Ocho de Mayo Customer Appreciation Event
May 8, 11:30 AM – May 8, 1:30 PM
Celebrando tarde el Cinco de Mayo, pero mejor tarde que nunca!
Tacos gratis de 11:30am a 1:30pm.
In our better late than never, Ocho de Mayo Customer Appreciation event, we will have Taco Grill at the dealership. We invite you to come to the dealership for lunch on us and to celebrate Cinco de Mayo, better late than never!
Menu:
3 Tacos or a Burrito (your choice of
Chicken, Steak, or Pork)
Toppings: Lettuce, Tomatoes, Cilantro,
Onions, Sour Cream, and Cheese.
Tortilla Options: Flour or Corn
Sides:
Rice and Beans
Chips and Salsa
Available to the first 100 customers.
If you are interested in test driving a vehicle while here, we recommend you make an appointment online. Simply fill out the form below and a VIP Manager will be in touch with you shortly to confirm your test drive appointment.
Schedule a Test Drive