VW Goes Electric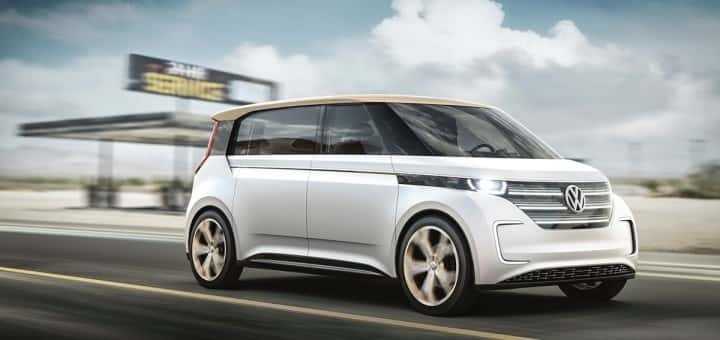 When Bob Dylan did it, fans lost their minds. And a similar thing happened at the Consumer Electronics Show this month in Las Vegas when Volkswagen Chairman Dr. Herbert Deiss announced that Volkswagen will soon be going electric. Soon, you will find the Volkswagen cars on the streets of Chicago will be humming along on fully-electric engines, and when that day comes you will find a great deal on the electric Volkswagen of your dreams at Bill Jacobs VW in Naperville. Until that day, of course, you can still find a fantastic selection of state-of-the-art new Volkswagen cars from the redesigned 2016 Volkswagen line at Bill Jacobs VW.
The future of Volkswagen, however, looks to be brighter than an LED light bulb, following the surprise announcement from Chairman Deiss. According to reporting from Business Insider on the event, Deiss presented imagery and a concept car for the new BUDD-e vehicle, offering a fully electric and fully connected experience for drivers. Designed with a sort of throwback to the enduring and endearing design of the Microbus, the BUDD-e looks strong, stable and roomy. This zero-emission vehicle is projected to cover up to 373 miles on a full charge, making it a more practical electric car than some of the earlier models. In addition, drivers will be able to stay connected during those 373 miles, thanks to a planned suite of connected technology and apps. This new connected technology will also mean big changes to the way drivers interact with and control the BUDD-e, making it a more intuitive driving experience.
From the Beetle to the BUDD-e, Volkswagen never stops pushing the envelope and rethinking the relationship between car and driver. Take a trip out to Bill Jacobs VW in Naperville to test drive a Volkswagen today, and see for yourself why drivers the world over love to drive the VW.