VW Golf: Top 10 For 2016!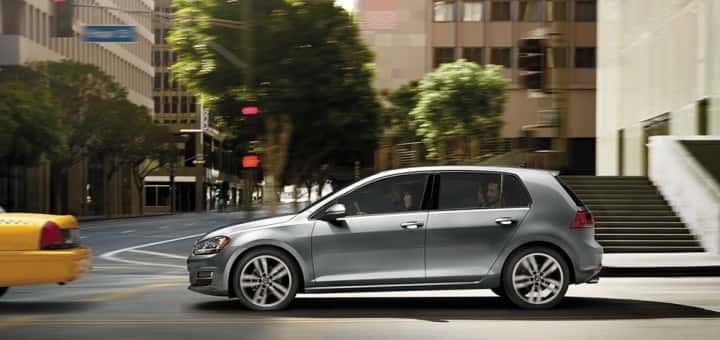 It may only be February, but that does not stop the men and women at Car and Driver magazine from declaring their picks for the top 10 cars for the year. The storied magazine has sent their people around the world to kick the tires on the year's new lineup, putting the best of the best through their paces and winnowing the pack down to the 10 best. And, unsurprisingly, the 2016 Volkswagen Golf made the list for the 10th year in a row! Also unsurprisingly, the all-new 2016 Golf is ready and waiting for you on the lot at the Bill Jacobs VW dealership in Naperville.
Mike Duff, at CarAndDriver.com, had no shortage of kind words for the 2016 Volkswagen Golf, saying "we still love the Golf, dammit. The gasoline-powered derivatives are fully deserving of their place on our altar of greatness." He added, "This supremely engineered line of two- and four-door hatchbacks remains the crown jewel of the modular MQB architecture that underpins the group's global volume." He mentions that 21 other brands are built from the same matrix as the Volkswagen Golf, "But none of these is better than the Golf." Duff heaps even more praise on the Golf, saying that no other car for the money "comes close to the Golf's relentless Teutonic precision. It is assembled to a standard that makes some luxury cars feel shoddy."
Make the trip out to your friendly neighborhood Volkswagen dealer, Bill Jacobs VW, and find the 2016 Golf, along with other gems like the VW Jetta, the 2016 VW Passat, and many others available now for a test drive. Talk with a member of our capable sales team and find out just how easy and amazing it can be to own one of 2016's top 10 cars.