VW ID.7 Preview
The Volkswagen ID.7 recently debuted as part of CES 2023. The all-electric concept sedan was camouflaged in a colorful exterior consisting of QR codes to disguise the details of the car's final design. The ID.7 will be most likely be available for sale as a 2024 model. The ID.7 follows the design language of Volkswagen's fully electric vehicle family. The characteristic features of the sedan include the aerodynamic front section and roof, which are designed to both help to reduce energy consumption and increase the range. Air intakes located in the front end guide the air flowing through them down the sides of the vehicle to the rear, forming an air curtain, which calms the air flow at the sides of the vehicle. Keep reading to learn more about the Volkswagen ID.7.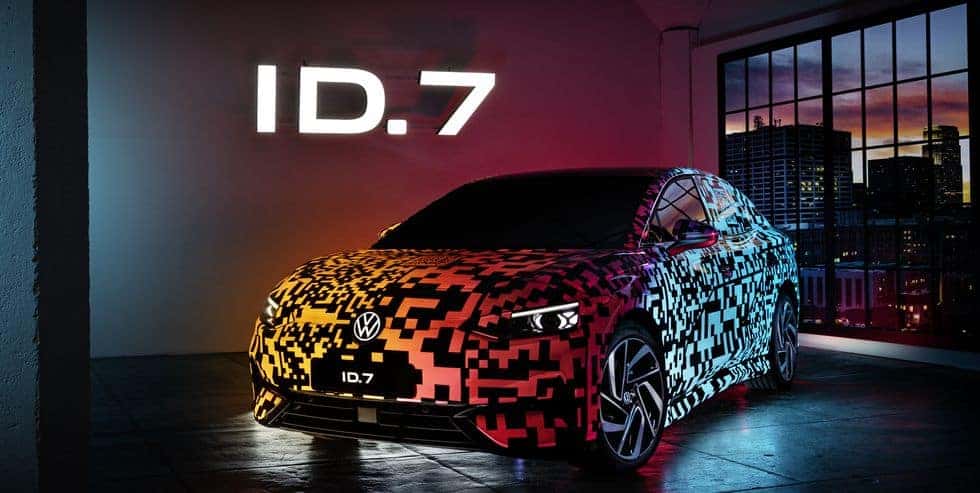 INSIDE THE ID.7 – FIRST LOOK
The most exciting feature inside the first-ever VW ID.7 is the 15.0-inch touchscreen. The interior is filled with clean lines and is driver and passenger focused, with a touch-centric interior. Inside the ID.7 is also a head-up display with augmented reality. Everything is digitally controlled including the HVAC controls.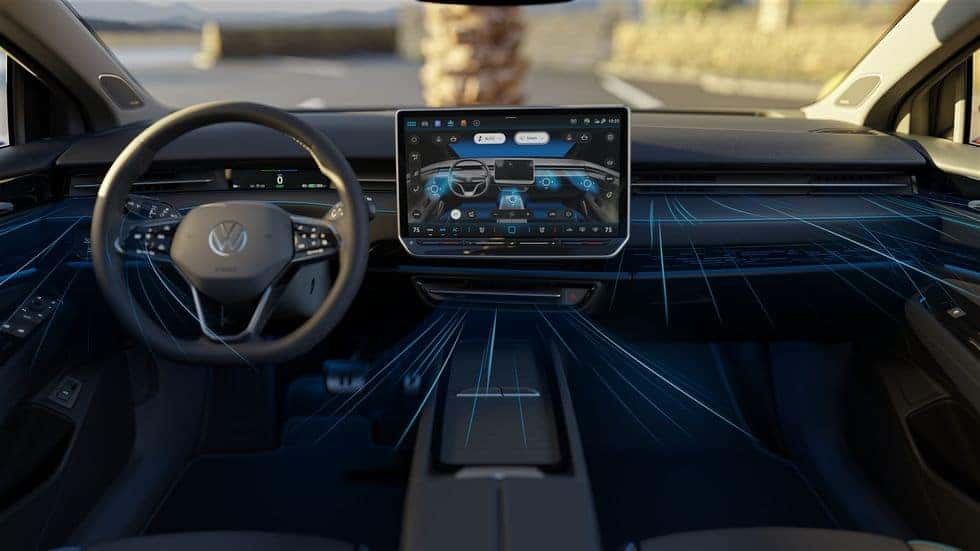 TECHNICOLOR PAINT ON THE ID.7 CONCEPT
While the concept ID.7 revealed a technicolor paint job, the real model won't have this much of an intricate paint job. According to Volkswagen, the ID.7 as shown in the image below has at least 70 layers and the paint was separated into 22 areas, and all but the top layer is electrified. The QR codes on the paint job were incorporated into the design to direct people to a VW website.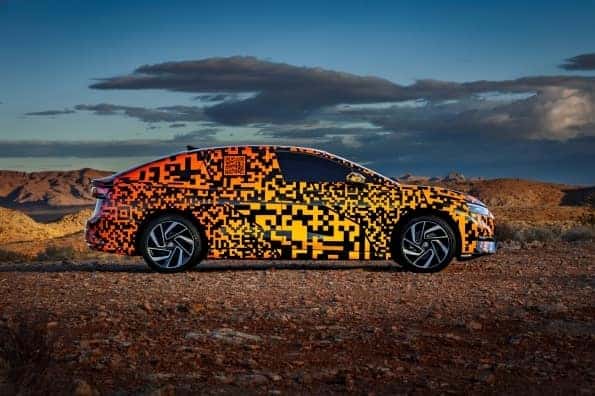 VW ID.7 RANGE & PERFORMANCE
Volkswagen estimates that the ID.7 will provide up to 435 miles of range. The powertrain is yet to be announced for the ID.7.
GO ELECTRIC WITH BILL JACOBS VOLSKWAGEN
It is an exciting time to be a Volkswagen driver or enthusiast. With many new electric models set to hit the market in the next year, drivers can take advantage of the bright electric future of the Volkswagen brand. As the #1 volume Volkswagen dealership in the Chicago market, Bill Jacobs Volkswagen is an expert is all things electric. If you are interested in learning more about going electric, visit our dealership in Naperville today. Test drive the ID.4 on our test track to get a better idea of the power and range behind Volkswagen engineering of electric vehicles.