Volkswagen Outlines An Electrifying Path Forward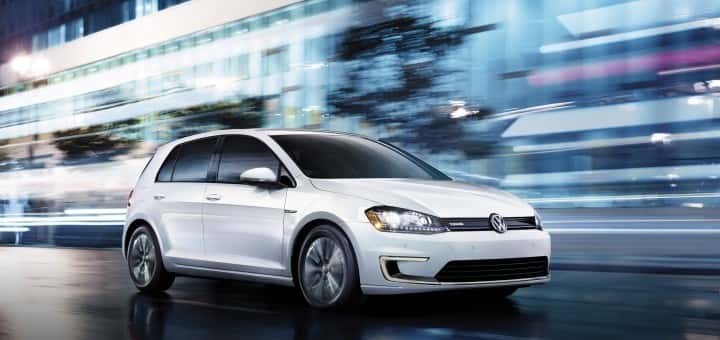 The Volkswagen Group recently announced "TOGETHER – Strategy 2025," their ambitious plan for the company's future. One of the most striking features of the plan is the automaker's intention to launch more than 30 battery-powered all-electric vehicles over the next decade, swelling the brand's electric ranks. This will likely involve brand new vehicles, as well as models like the Volkswagen e-Golf, an electric version of the Volkswagen Golf.
TOGETHER – Strategy 2025 is about more than just electric vehicles. The Volkswagen Group is looking to embrace a comprehensive vision of sustainable mobility. Among other things, that means looking towards autonomous driving, and indeed, the company is aiming to license a competitive self-driving system (SDS) developed in-house within the next ten years. Car sharing and on-demand transport will also be key focuses going forward.
To reduce development and production complexity, Volkswagen will review and streamline its modular architecture. This philosophy will be adopted at existing Volkswagen facilities, as well as new facilities that come online. Volkswagen has already affirmed its commitment to expansion and investment plans, with an eye towards growing the company's global footprint. Volkswagen will also look to develop new core competencies, including battery technology.
Volkswagen CEO Matthias Müller was enthused about the company's plans, saying: "The Volkswagen of the future will inspire its customers with fascinating vehicles, financial services tailored to demand, and smart mobility solutions." The future is looking bright indeed, and we can't wait to see everything that Volkswagen has in store.
While you're waiting for the future to get here, come in to Bill Jacobs Volkswagen to learn about our selection of great Volkswagen cars for your present-day needs. Here at our dealership near Aurora, IL, we're proud to serve as your premier Volkswagen resource now and for many years to come.