5 Things to Do While Charging Your VW ID.4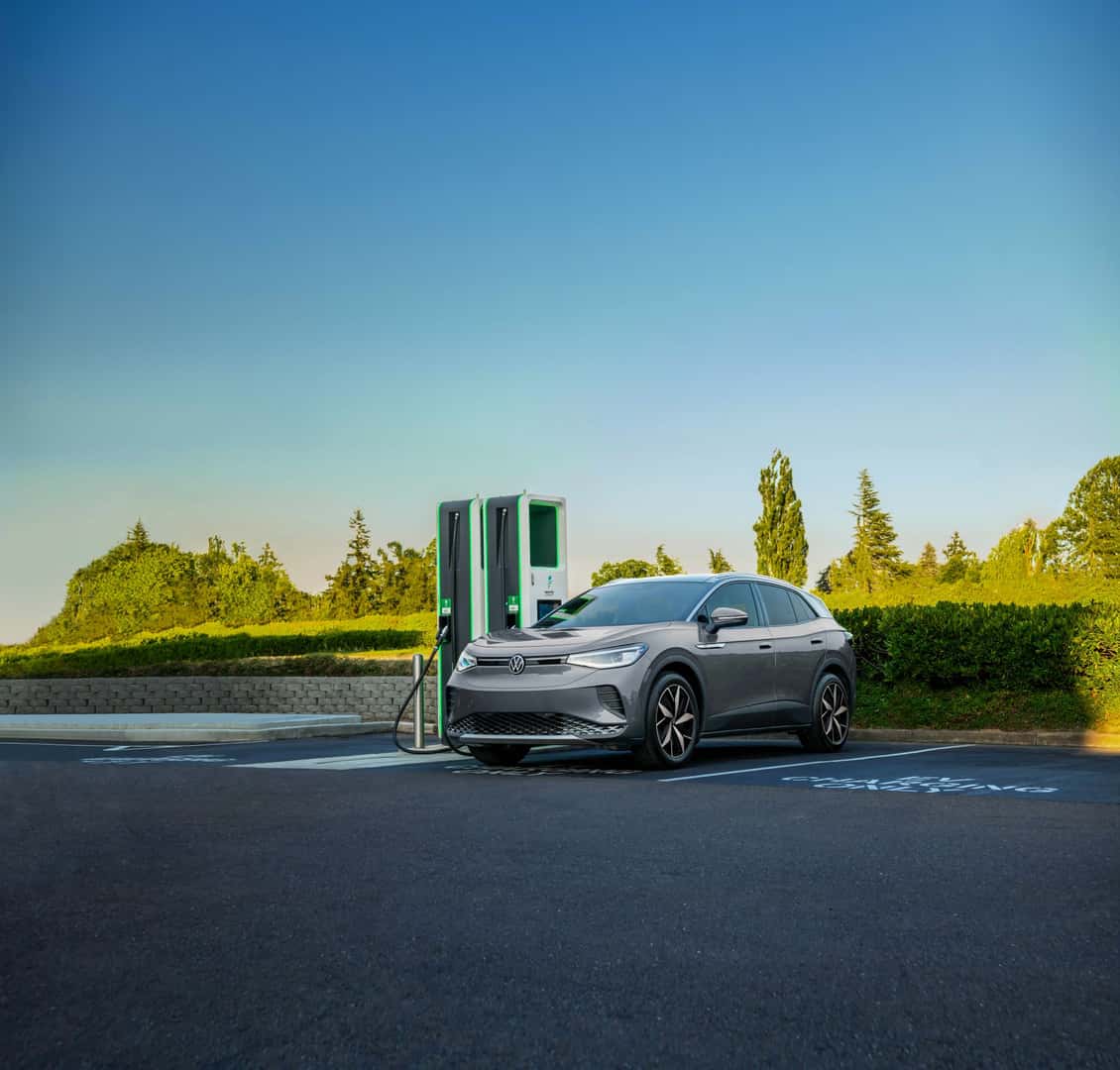 As an EV owner, you have probably become familiar with the charging stations near you by now. Owning a Volkswagen ID.4 means you have access to Electrify America charging stations, the nation's largest open DC fast charging network with more than 800 charging stations and over 3,500 ultra-fast DC fast chargers. You have any options when choosing when and how to charge your ID.4 in and around Naperville, Illinois. Many of our customers have chosen to purchase an in-home charger from our VW dealership for easy and convenient overnight charging. Trips longer than 200 miles roundtrip will require a refresh at a public charging station. Continue reading this blog post to see the five things you can do while your ID.4 is charging.
Recharge Yourself while your EV Charges – While your ID.4 is charging at one of the Electrify America public chargers, that is the perfect time to recharge yourself. Sit back in the front (or back) seat and relax. Use the time your ID.4 is charging to refresh and recharge for the rest of your upcoming journey. In the ID.4, drivers and front-seat passengers can retract the sunshade and use six-way adjustable seats with power recline to get comfortable for a quick and refreshing nap.
Move Your Legs – Road trips can be exhausting. Although the ID.4 is spacious, we recommend you use the time that your ID.4 is charging to move your legs, stretch and get ready for the next part of your journey.
Enjoy In-Car Entertainment – If you're not tired, take advantage of the ID.4 in-car WiFi or Car-Net Hotspot to stream your favorite movie or television show on up to four compatible devices. Don't worry about getting distracted – the Electrify America app will send you a notification once your vehicle has reached your desired charging level.
Stop & Shop – No matter if you're road-tripping throughout Illinois or throughout the country, there will be some fun place to stop and shop while you charge your Volkswagen ID.4. Most Electrify America charging stations are conveniently located at gas stations, grocery stores, outlet centers, hotels, and large retailers, among other locations.
Plan your Next Stop – While you're waiting for ID.4 to finish charging, you can use the MyVW app to plan your next stop along the way. You can use myVW to access your vehicle's available features, manage your preferences, review your vehicle's service history, and more.